Mountain Realm
..meanders across the vast river flood plain.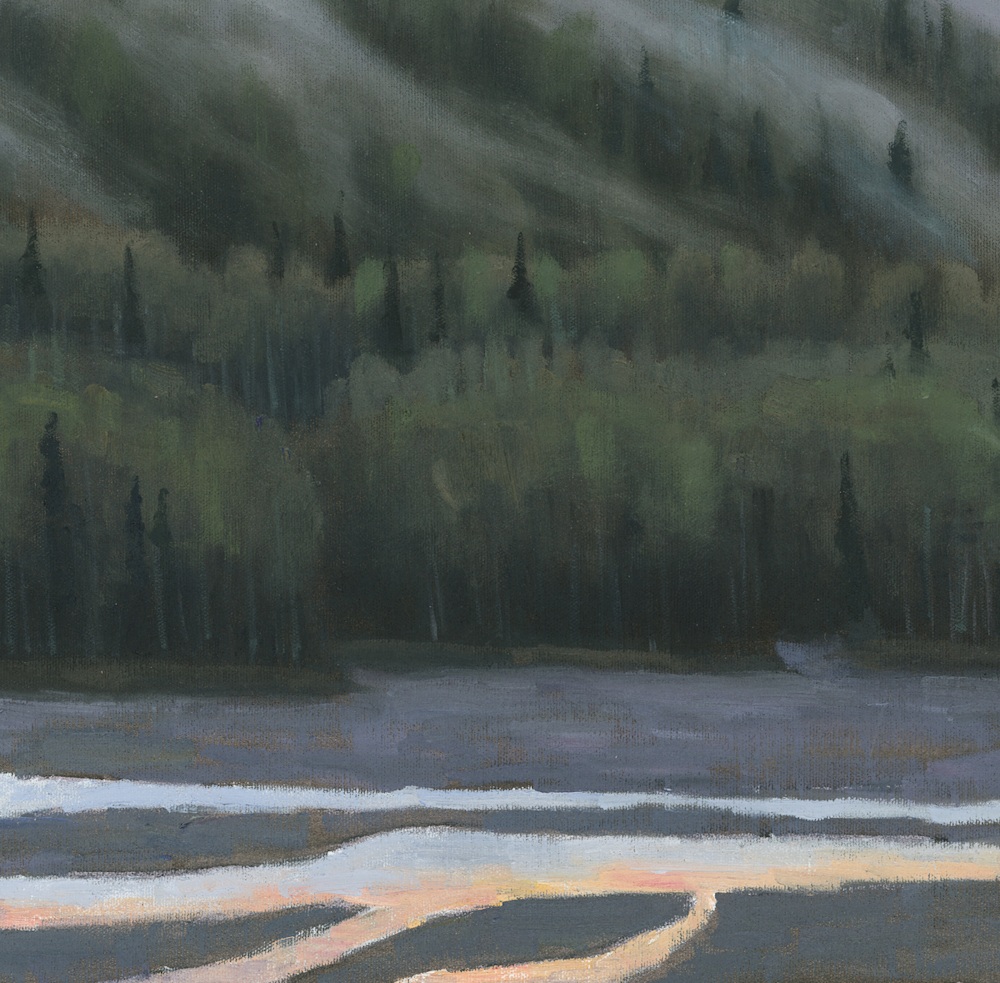 It splits up into two rivers, becomes one again, then splits into three. The curves and bends in the river reflect the colors of the dramatic sky as they find their way around a finger of forest and then lose themselves behind the trees.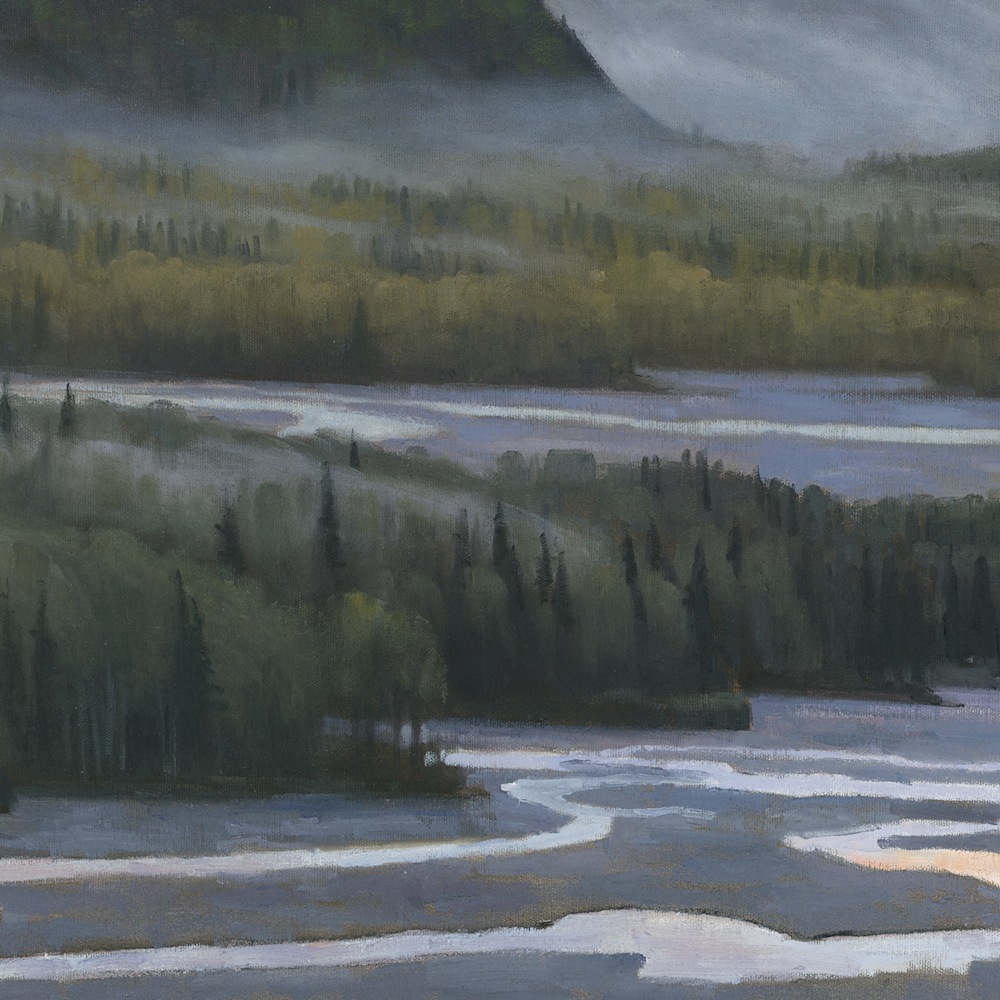 One's gaze follows the rise in the land as low clouds flow over the treetops.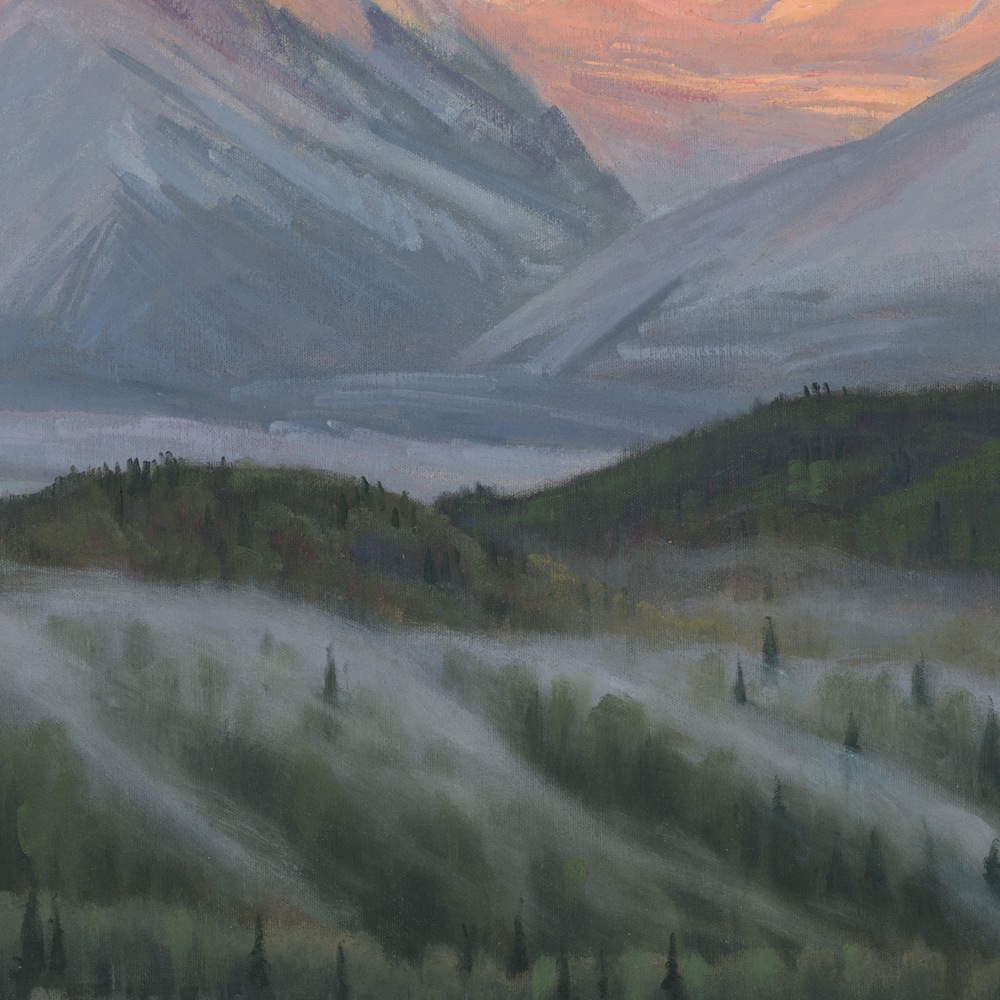 The valley lifts the further it retreats up to the source of the Knik River. Forested hills pile one on top of each other and turn into towering mountains.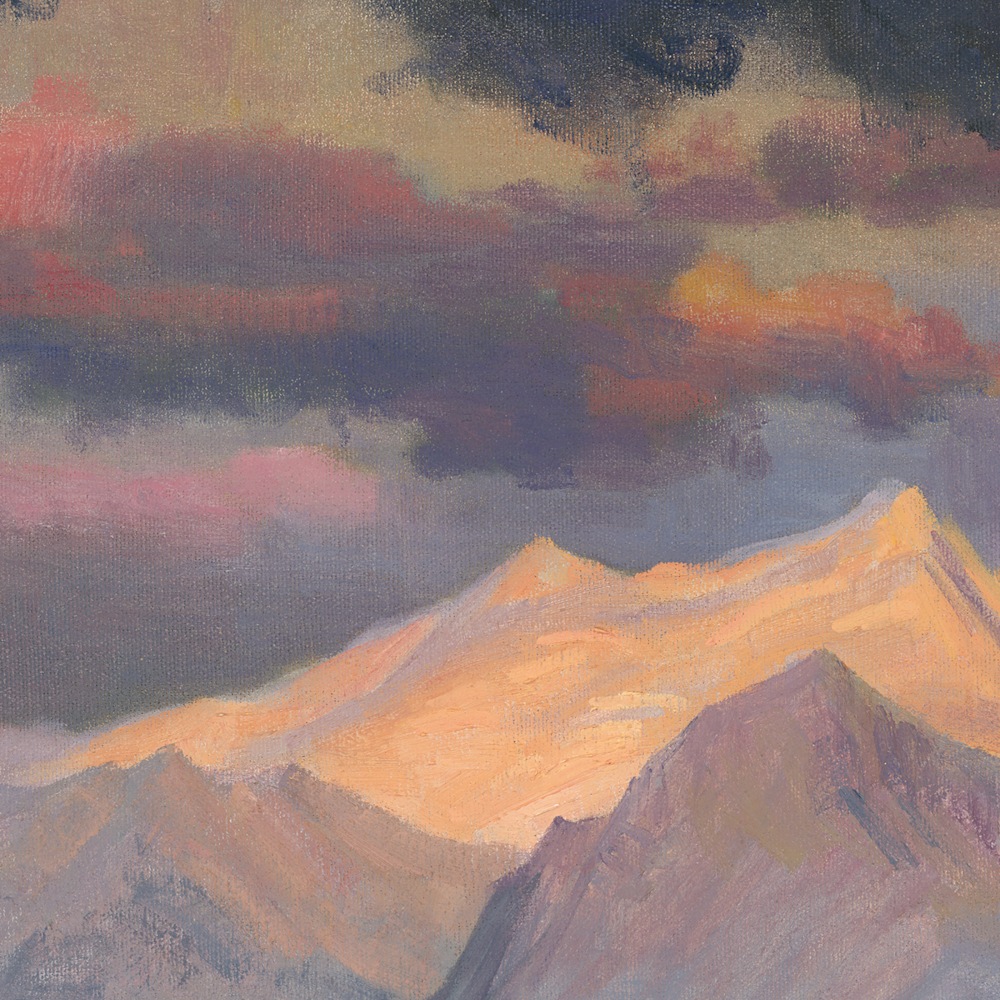 A glacier pours forth, slicing through the rocky pinnacles. Dark clouds tumble across the scene. They momentarily block the view of the height of this other world. As they float to the side, the sun slides below a cloud, and golden rays light up this heavenly place.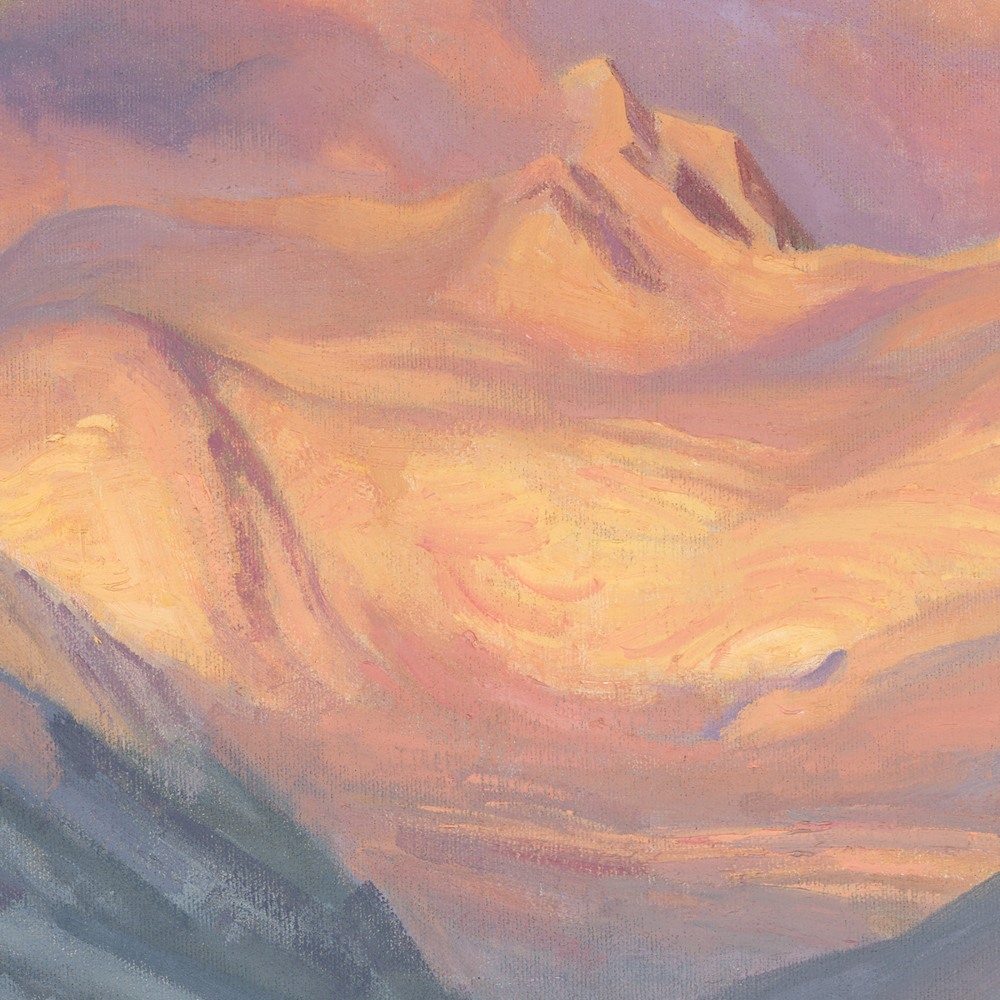 This ethereal realm seems to be the dwelling of giants, titans, or some other mythical beings. The vision seems so near and yet so far away. One could almost reach out and touch it, but alas, it is too distant.
It is not a dream. No invention of one's imagination, the distance between you and this otherworldly summit is at least thirty miles!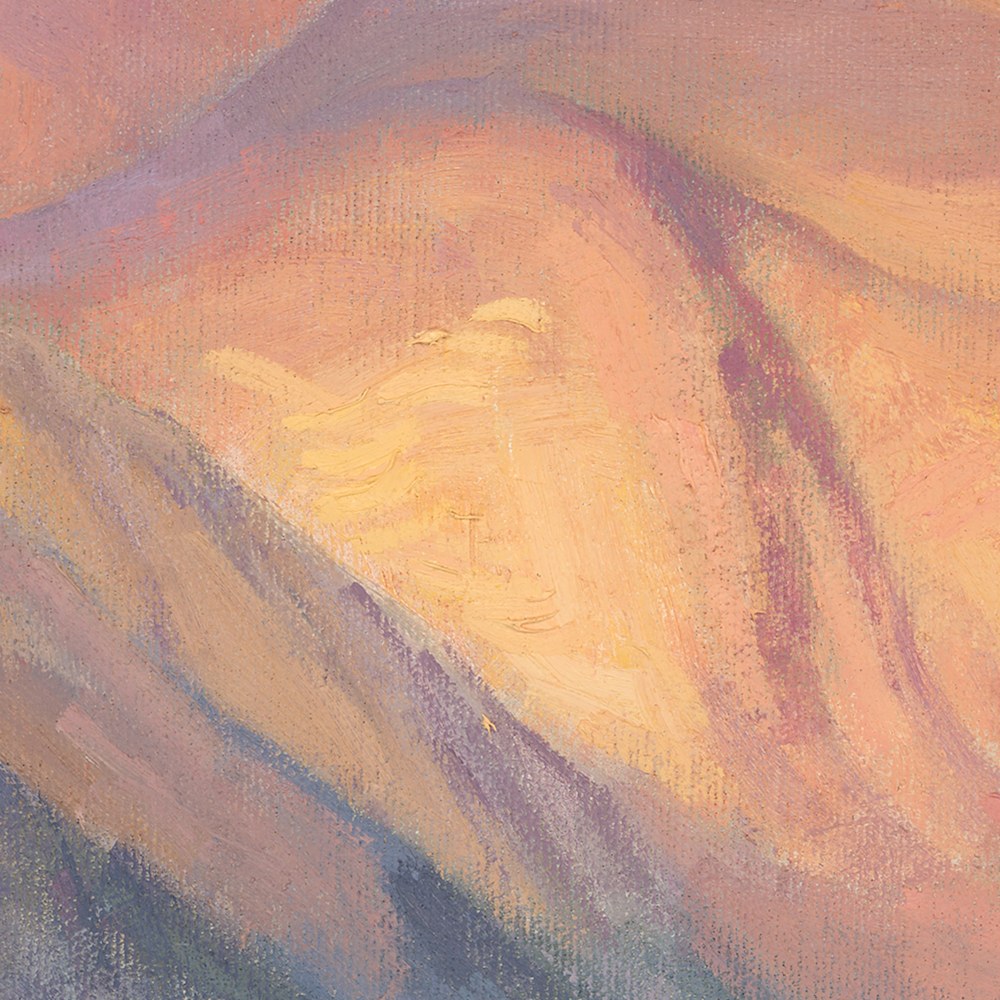 If one only had wings to fly down that valley and sweep upwards and upwards. Through the clouds. Pirouetting to the top of the blazing peak and then falling to touch the glowing glacier's edge. How wonderful it would be if one could explore on feathered wing every swelling, every vertical, every gorge, and depression of this jubilant earth.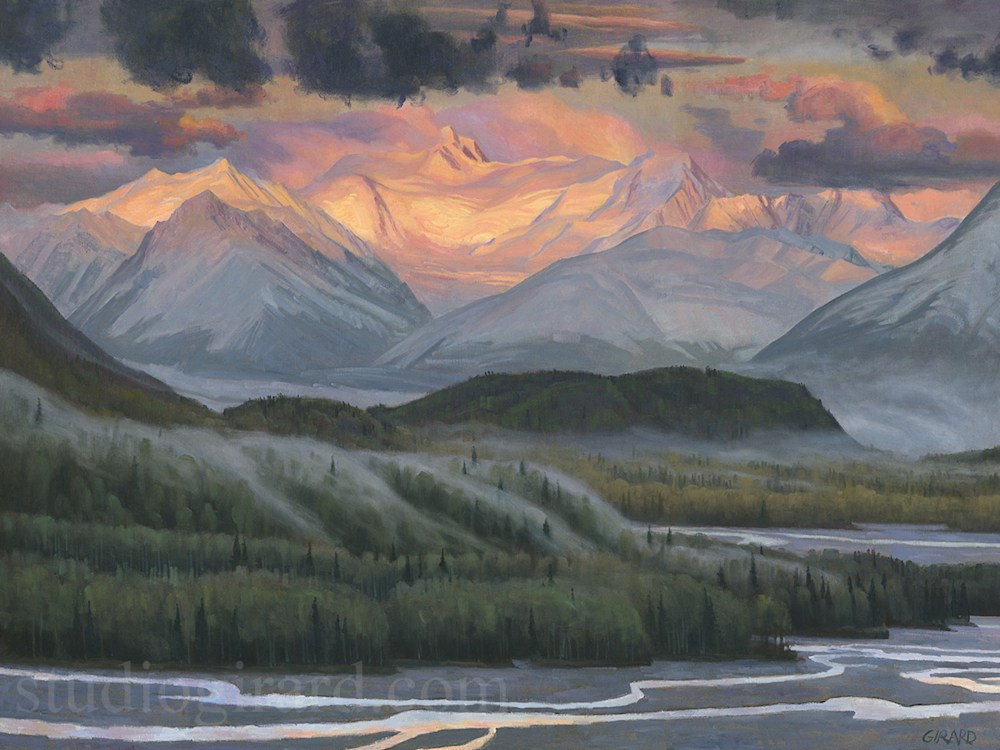 For years I have stood looking out at this view, and have painted several smaller works of this valley. This time, only a large 48" x 36" canvas could contain this dramatic vision.

This image is now also available as a Fine-art print on paper, metal, and canvas.
The original 36" x 48" oil painting is for sale, and the image is now available as a Fine Art Print.

Shop "Mountain Realm" original>>

Shop "Mountain Realm" prints>>